Here is our Wellness Class Schedule for Fall 2021 starting on September 13. We look forward to seeing you in class!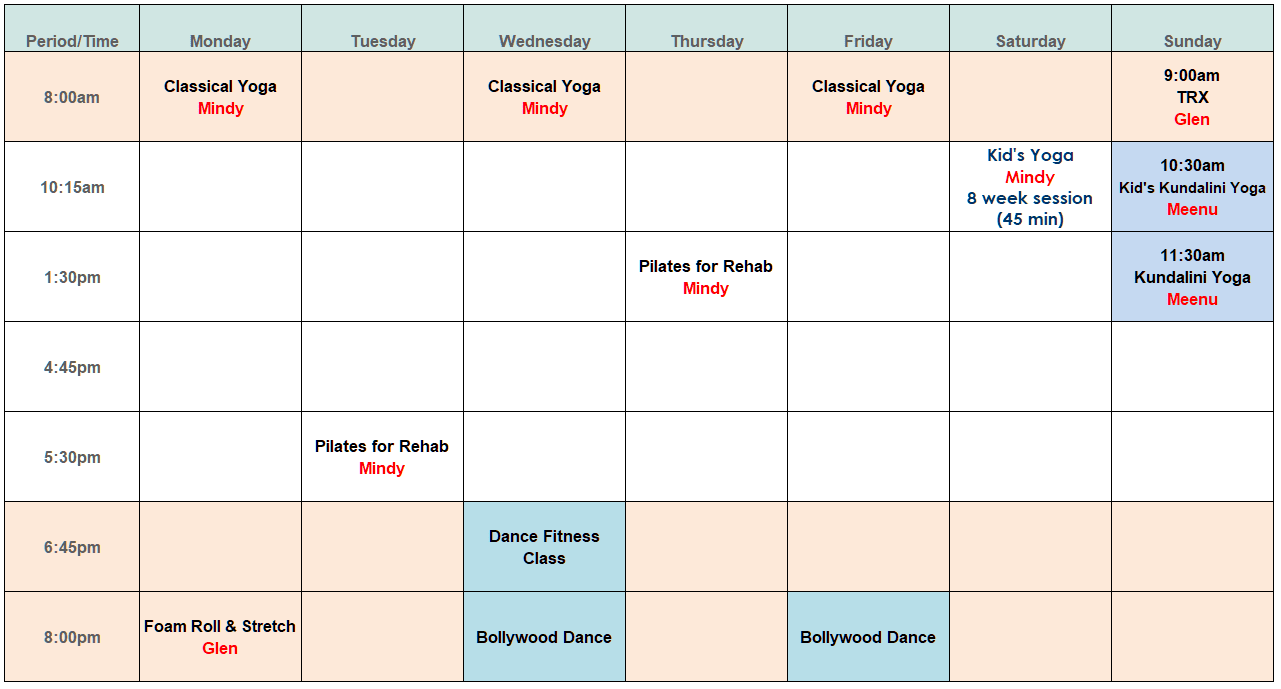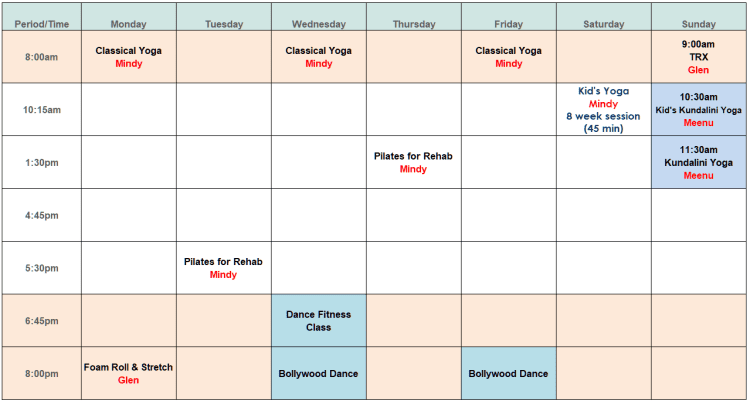 Passes available for purchase starting and can be purchased at https://shop.synergistix.ca
All classes except for the kids programs will be offered in person, on line and will be recorded.
Kid's Yoga (45 min) $10 + HST per class kids age 5-11
Monthly pass $35 + HST (includes all classes). All classes except for TRX and Kid's Yoga are virtually held on Zoom. Individual class passes are only available.
Bollywood Dance, Dance Fitness & Kundalini Yoga are separate programs NOT run by Synergistix. For more details, contact Mindy.
For a full description of each class please go to our class descriptions page.
——-
Please add us to your social media accounts for more current updates.
Instagram – @synergistix_brampton
Facebook – Synergistix Health and Wellness
Feel free to share with friends and family and please do give us your feedback at info@synergistix.ca