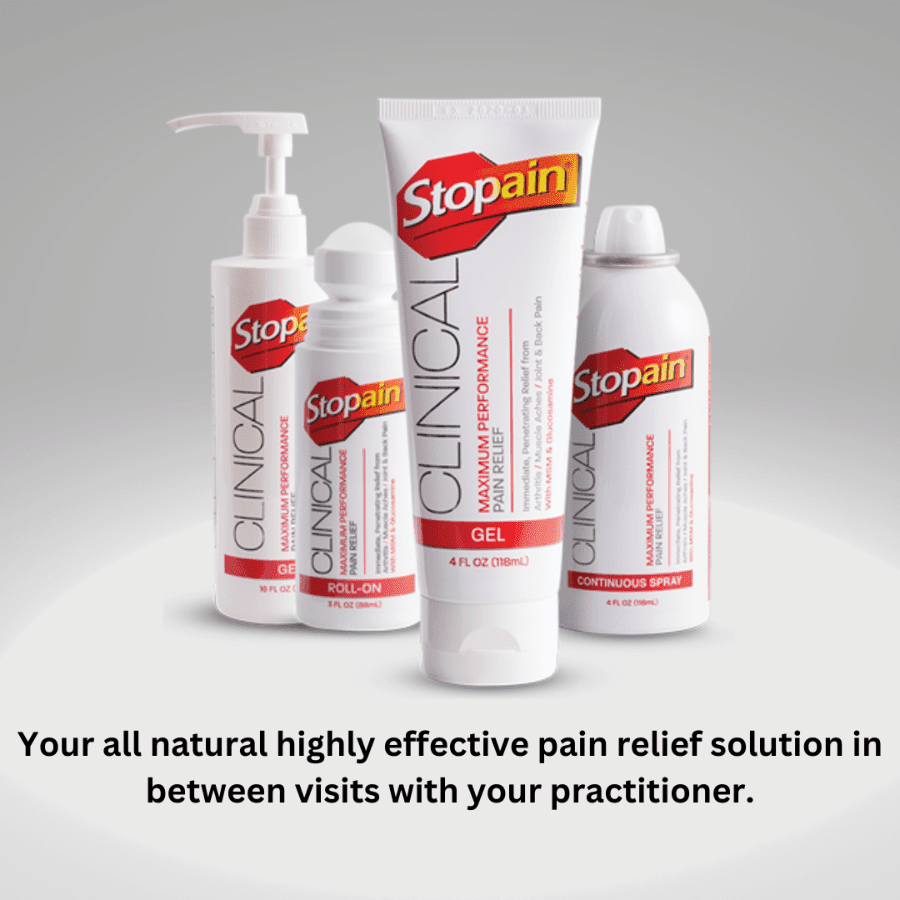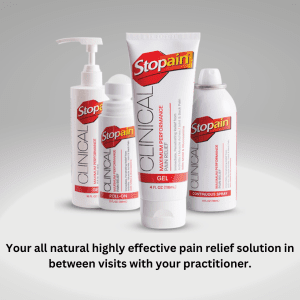 Check out some testimonials from our clients…
I started using Stopain last September for my shoulder and neck. I am now using it on my back as well for arthritis. I am so glad it was introduced to the physiotherapist. She used it a couple of times and when I got home the pain was gone. I bought my own and I use it 3 times to keep my pain away. I purchased 2 more recently, tried it on my mom for her arthritis and she is so happy to have her own bottle. Thanks for making my pain easier to live with.
~Joanne B.
Really felt the difference after I applied STOP PAIN CLINICAL. The applicator glides easily over sore areas which is really nice too. I feel like it also lets you know that it is working; you feel this tingling sensation & shortly after relief where it has been applied. On my third order & would highly recommend!
~Lisa I.
Please contact Mindy for more info or to purchase. Take advantage of our Easter special of 15% off until April 15th. Regular price $20 + tax.
Stopain for pain relief now available at Synergistix Health and Wellness